Who Dey! Super Bowl Pepperoni Pizza Dip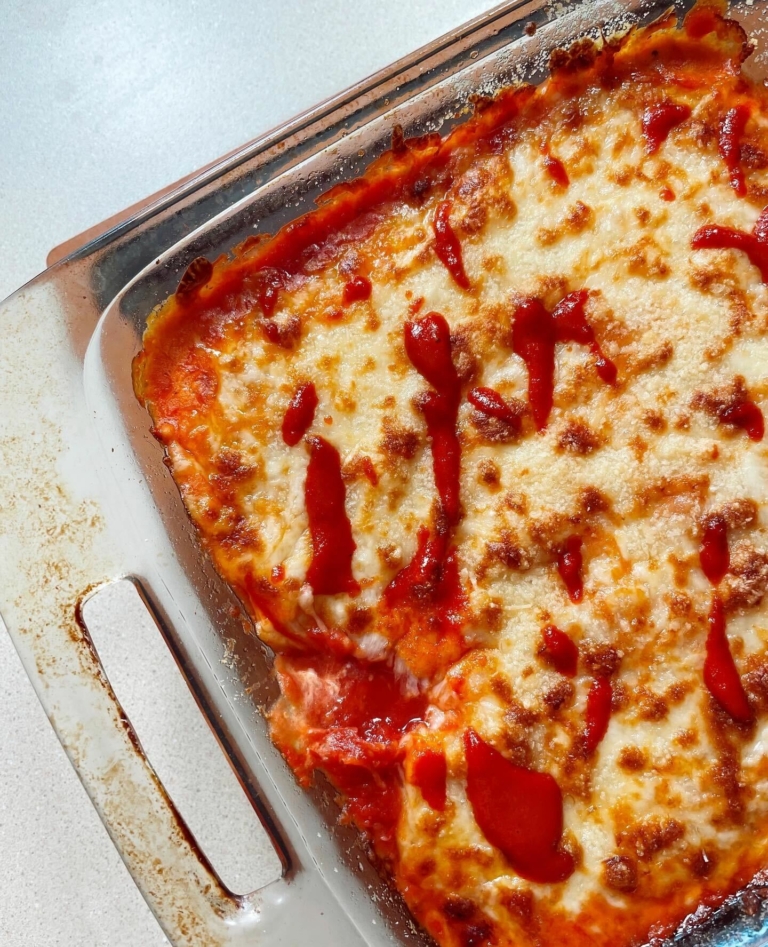 Say what you want, but The Super Bowl is the unofficial end of the holiday season. A day of celebration filled with friends, family, really good food, and the age old question of, "what should I bring?"
When planning our game day feast we're looking for something easy, indulgent (we did say it's the end holiday season!), and the ability to please a variety of eaters. Enter stage right, a pepperoni pizza dip! In honor of the Cincinnati Bengals playing in the Super Bowl, we went ahead and loaded this one up with our favorite pizza condiment and dipping sauce - Truff Hot Sauce.
This dip has it all! A seasoned cream cheese base, a classic pizza sauce in the middle and lots and lots of gooey cheese on top. It's a classic layered dip made special with our favorite hot sauce. The best part is it's totally customizable. In the tomato sauce layer, you can mix in all of your favorite pizza toppings. We went with pepperoni but spinach? Sure, why not! Pineapple? You didn't hear it from us! Enjoy this wonderful, cheesy, slightly truffle-y dip at your Super Bowl Party and enjoy the best food holiday of the year!
Ingredients
1

(28 ounce can)

crushed tomato

4

teaspoons

Italian seasoning

divided

6

cloves

garlic

minced

2

tablespoons

olive oil

3/4

cup

pepperoni

cut into quarters or bite sized pieces

16

ounces

cream cheese

softened

1/4

cup

Truff Hot Sauce

plus more for garnish

6

ounces

mozzarella cheese

shredded

1/3

cup

parmesan cheese

grated

kosher salt

freshly ground black pepper
Preparation
Preheat oven to 350 degrees F. Spray a 9x9-inch baking dish with nonstick cooking spray and set aside.

In a mixing bowl, combine the crushed tomatoes, 2 teaspoons Italian seasoning, garlic and olive oil. Season with salt and pepper and stir well to combine. Add the pepperoni and use your hands or a rubber spatula to break up any big clumps.

In another mixing bowl, combine the softened cream cheese, remaining 2 teaspoons Italian seasoning, and Truff and stir to combine. Taste and adjust seasoning with salt and pepper.

To assemble, add the cream cheese mixture in an even layer to the bottom of the prepared baking dish. Top with the tomato sauce and smooth into an even layer. Sprinkle the parmesan and mozzarella evenly over the top.

Bake for 25-30 minutes, or until the edges are bubbly and the cheese is golden brown. Drizzle more Truff on top before serving. Enjoy warm with crackers, bread or chips. To reheat, cover with foil and bake until hot and bubbly.