Truffle Pecorino Popcorn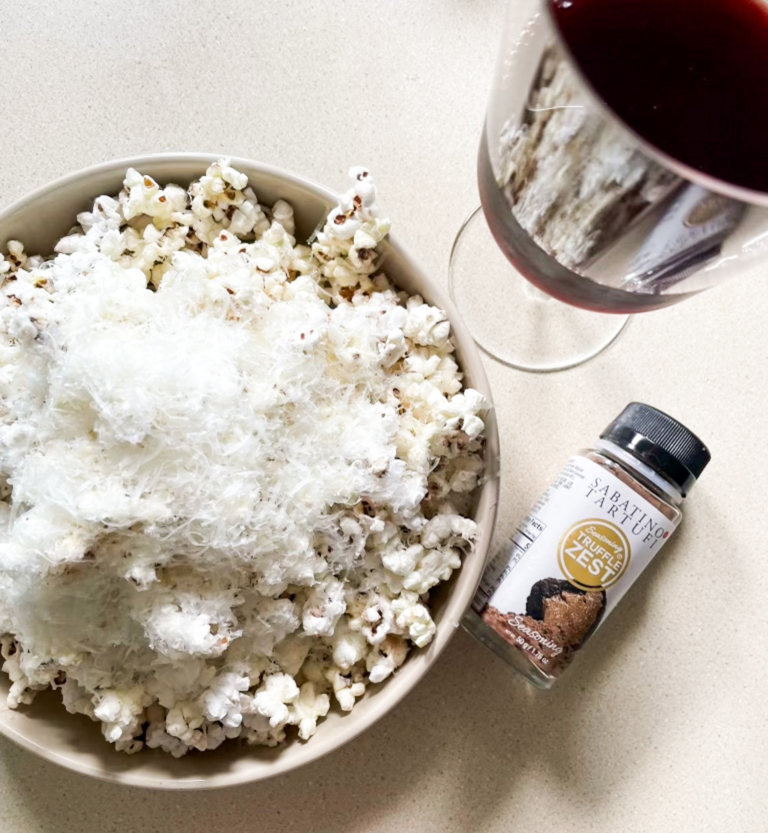 When I want a crowd-pleasing, keep-your-hands-out-of-the-bowl snack I look to popcorn. Who doesn't love popcorn?! It is easy, and you can make it just about anywhere (I am looking at you, Jiffy Pop!). However, when I am looking to elevate the every day and really jazz up a movie night at home, I always reach for truffle zest and cheese. I love the savory-ness of the truffle zest combined with the salty sharpness of the pecorino - a true match made in heaven! I recommend the truffle zest in our store because of the pure truffle taste without added salt or oil.
Ingredients
1

tablespoon

canola oil

1/3

cup

popcorn kernels

2

tablespoons

unsalted butter

melted

1

tablespoon

truffle zest

preferably Sabatino Tartufi

kosher salt

1/4

cup

pecorino romano or parmesan cheese

grated, plus more to taste
Preparation
In a large pot over medium heat, add oil and popcorn kernels. Cover with lid. Wait until popcorn kernels start to pop, and shake the pan until all kernels are popped (usually about 3 seconds in between pops). Remove from heat and add to a large bowl.

Melt butter until foamy. Pour butter over popcorn, add truffle zest and salt. Mix to combine. Taste and season with additional truffle and salt.

In a serving bowl, add your popcorn and top with grated pecorino.