No-Bake Chocolate Peanut Butter Cookies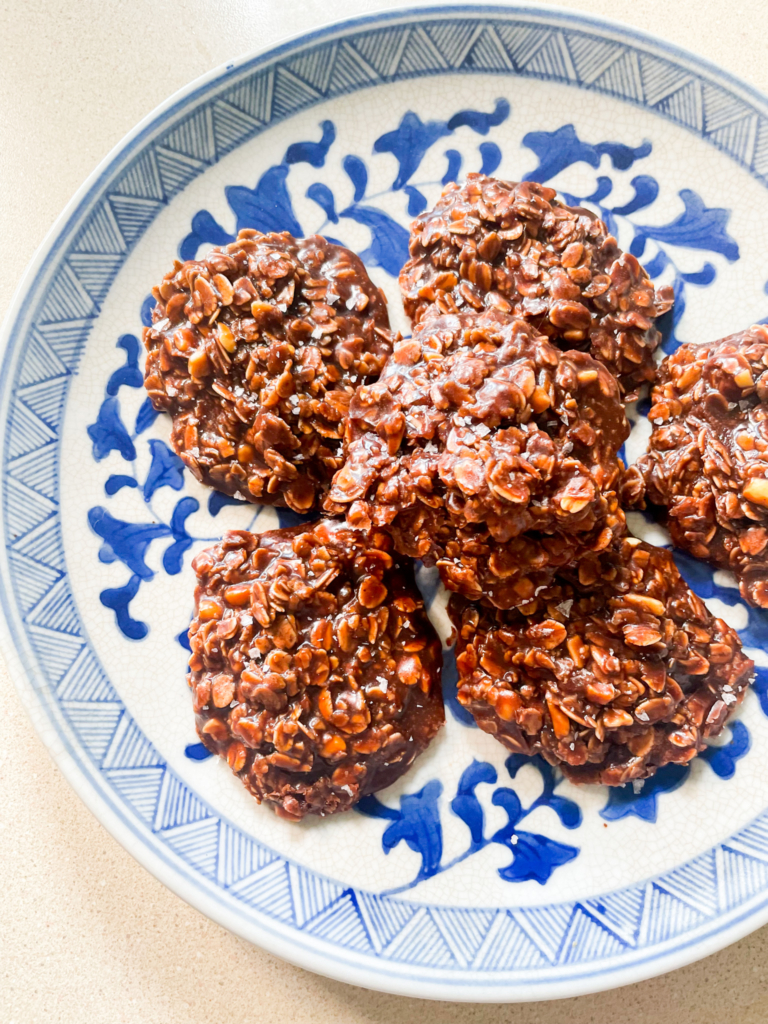 I should technically have this recipe burned into my memory from the amount of times I made this as a kid with my gang of friends every summer. It is simple, delicious, and a perfect recipe that we as kids could make unsupervised! This is a no-frills, don't-you-dare turn on the oven in the summer recipe! Eat it hot or cold - chilled is the recommended temperature for them actually to set (I have to put that disclaimer out there!). But I won't judge if you spoon this heavenly mixture over some vanilla ice cream, kick back, and call it a day.
Dedicated to my summer gang (Claire R., Joey, and Julia)!
- Claire
Ingredients
1/2

cup

unsalted butter

1 stick

2

cups

sugar

1/4

cup

unsweetened cocoa powder

1/2

cup

whole milk

1

teaspoon

vanilla extract

1/2

teaspoon

kosher salt

1/2

cup

chunky peanut butter

3

cups

quick cooking oats

flaky salt

optional for garnish
Preparation
In a saucepan over medium heat combine butter, sugar, cocoa powder, and milk. Bring to a boil, occasionally stirring. Boil for about 1 minute and remove from heat.

Stir in the vanilla, kosher salt, and peanut butter. Mix until the peanut butter is melted. Stir in the oats.

Drop by rounded spoonfuls onto a wax paper lined baking sheet, sprinkle the tops with flaky salt. Allow cookies to cool for at least an hour, or until set thoroughly. Store in an airtight container on the counter.