Lunch Break is a midday cooking class for teams.
Eat what you cook!
Did you draw the short straw and have to plan this quarter's "team bonding" experience? Are you the HR leader who's tired of the same ol' ropes course and bland sandwiches? Lunch Break is the antidote to your culture-building blues.
Our daytime cooking classes for organizations, teams, and affinity groups are hands-on, high-energy, and downright delicious. Plan your next offsite with Tablespoon and feed your need for team building with a little dose of different.
Let's do lunch!
Teams Who "Do Lunch" with Tablespoon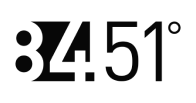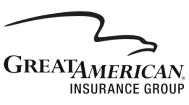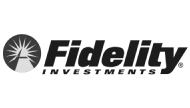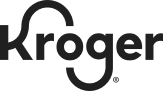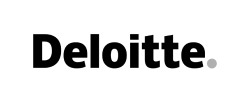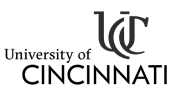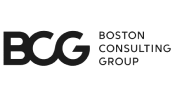 "My work brought us here for a team event and it was so well-facilitated by the wonderful staff! I'm usually skeptical of this kind of activity, but the team at Tablespoon were so thoughtful about including our group in cooking everything but also supporting everyone to take a break, socialize, eat together, etc. It was very well-run and we had a really lovely time."
"Took my team from work here for a lunch-break class. Fantastic experience! The staff was super helpful, and we all had a wonderful time cooking and eating some great food. "
"We had such a wonderful experience at Tablespoon Cooking Co! We booked an afternoon private class for our company holiday celebration and it was an absolute blast! Emily was so easy to work with and helped make sure every detail was right. The instructors and the entire team the day of the event were so friendly and fun, while also keeping us on track. The food turned out great as well! We did the Spanish Tapas menu and everyone raved about how delicious everything was. I would recommend Tablespoon without question and can't wait to go back for more classes!"
"Tablespoon hosted our office team for a great way to connect and cook together. The staff was extremely helpful and our team walked away with various new kitchen skills. They offer a variety of dishes to choose from. Our team chose Chicken Piccata and was very delicious. Would highly recommend attending Tablespoon for a great time!"
"Our small office likes to plan team-building activities and a cooking class at Tablespoon was perfect for us. We have a few vegan/vegetarian/gluten free team members, and Tablespoon was very accommodating. We opted for the taco lunch, and all ingredients were fresh, prepped and measured for us. Lunch afterwards was delicious and everyone had a great time. We'd be interested in coming back and trying out another menu!"
"We hosted a work event at Tablespoon this December and had a wonderful time! Their team is organized and leads a wonderful class. If you are looking for a great and engaging event you should book with Tablespoon!"
"I had an incredible time with my team at Tablespoon! I loved the guided recipe-making, which ensured food was being prepared even as the wine flowed. I highly recommend getting a work group or team together, or going with family or friends. A truly fun & unforgettable experience."
"Our team-building day was a total hit! I highly recommend Tablespoon! The entire experience was incredible. We will definitely be back!"
"I, along with my two co-workers, planned our holiday event at Tablespoon Cooking Co. and we were not disappointed! We chose the brunch menu and it was beyond expectations. This was my third cooking class and we just keep coming back for more experiences because the space is so inviting, the staff is knowledgeable and friendly and the food is DELICIOUS!!!! Thanks to Jordan and the team for making our celebration truly memorable."
"My team and I did a private class event for the holidays. It was perfect for us to have some laid-back togetherness time while also having so much fun. The entire Tablespoon staff, from the event planning to the day-of cooking instructors and Jordan, were nothing short of amazing. They went above and beyond to accommodate us and give us the best in-class experience. I would 100 percent recommend booking their private events or signing up for one of their communal offerings."
"What a great experience! I don't event know where to begin. I'll start with the ease of planning. The team at tablespoon made it so easy for me and even went above and beyond to accommodate some of our peoples specific dietary restrictions. They handled everything and I had little to worry about. The event itself could not have gone any better. We are a team of sales people and this was super fun and interactive for everyone… not to mention the finished product was excellent! I have not stopped getting kudos from my team on the event. This will definitely be a go to on our list for future events. Thanks so much!"